Queen Rania Foundation identity
Corporate identity proposals for the Queen Rania Foundation competition on Behance network.
Queen Rania Foundation identity
(2 creative proposals)
Proposal A:

In this first proposal we've worked on this idea:

A learning game (for the spelling name)

Using a fill in the blanks exercise to learn words and letters.

Example

: Found_tion = Foundation. A simple and very easy to solve wordplay.
A symbol related on a book shape
We use the silhouette of a book that represents the idea of culture. Also could be a laptop or maybe a student notes folder: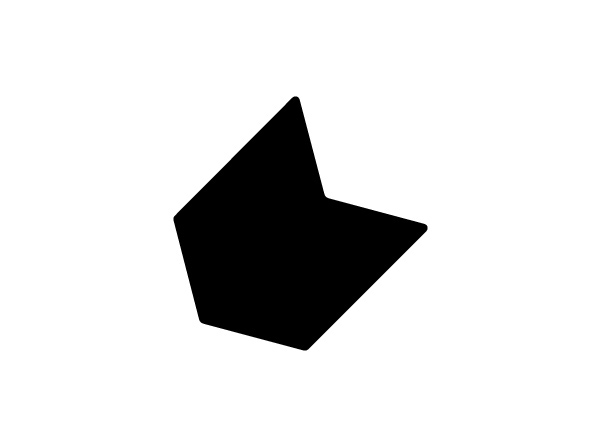 With this underline blank letter exercise, we can use various forms. We must try not using too much letters hidden to have always a perfect reading.
It's interesting to have a logotype that can change subtly but also have a wordplay that forces the reader to make himself also a learning exercise
. We can keep "Rania" always with all letters.
Also the book shape can change into other directions. This is really useful when it has to be applied in so many pieces and have some dynamic options to use the logo with the same meaning:
We've choosen a 5 color palette based on concepts of energy and brightness to communicate positivism, multiculturalism, diversity and vibrancy: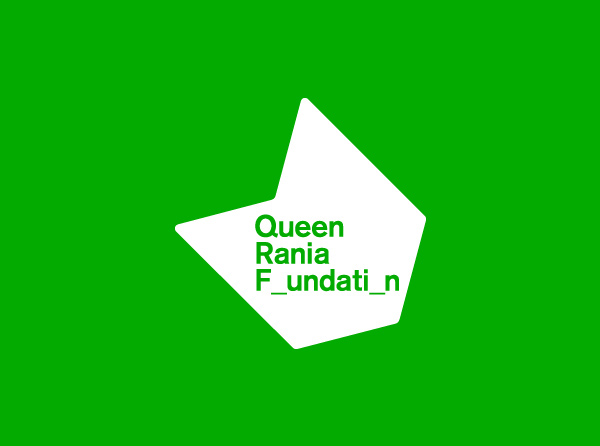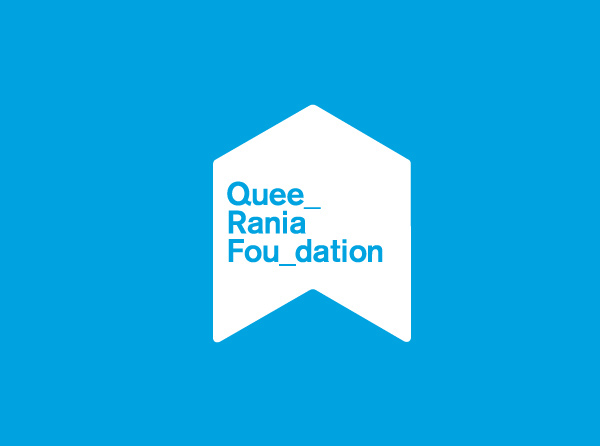 There is the possibility to use a baseline with the website domain to be more clear in the name of the Foundation. It works as the solution of the invisible letters.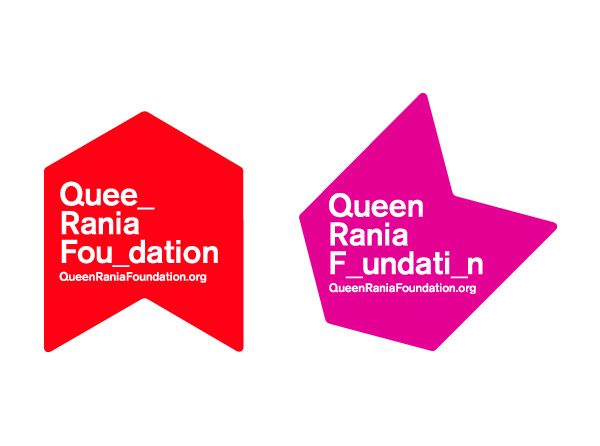 Proposal B:

With this second proposal we like to explain in a kids language the idea of learning things but also the letters.
We use a wood construction toy but taken to the world of making letters. So we use this type of blocks to make the initials of the name of the Foundation: Q, R and F.
We can build the three letters using different kind of blocks so we can have 3 different logotypes, one for every letter. This exercise helps also to communicate creativity, dynamism and innovation (we don't have a solid and immutable logo). We have a logotype that is also a game to discover a letter inside.
The corporate colors can be taken from the jordan flag, so we can use clean direct colors as red or green or combine them with also black: